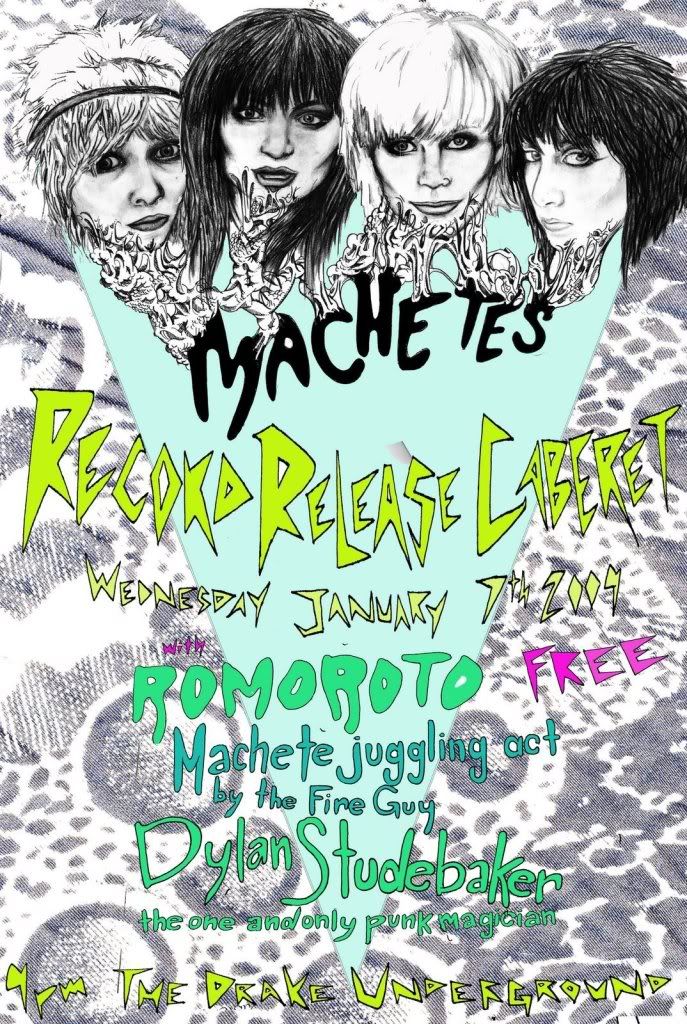 The
RECORD RELEASE CABARET
will commence at 9pm on WED. JAN. 7. 2009 at the Drake Hotel Underground.  Admission is FREE.
To promote our first e.p titled "Too Dirty to Be a Rat".
Two sets by Machetes to be recorded for a LIVE DVD.
Special guests performance by Romo Roto, and a Machete juggling act.
Hosted by Dylan Studebaker, the Punk Magician.
Surprise guest DJs.
For the next 3 weeks we will feature songs from our long awaited release (on myspace) as well as videos from our performance at last years NXNE music festival (currently available on youtube, myspace, and the "Moving Images" portion of this site).  There will also be a *new* website launch and *new* merch line.
First batch of songs will be able to hear at 6:00 pm Thursday, December 18, 2009.
Songs: Black Leather and The Difference
Thank you friends, for all your patience and support this year.  This event is our gift to you!
~a